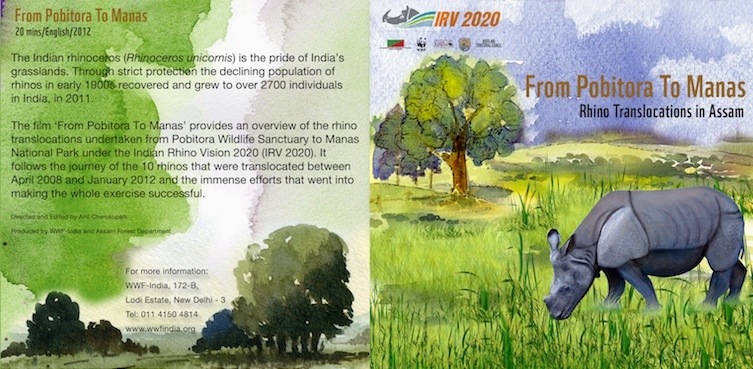 The Indian rhinoceros (Rhinoceros unicornis) is the pride of India's grasslands. Through strict protection the declining population of rhinos in early 1900s recovered and grew to over 2700 individuals in India, in 2011.
The film 'From Pobitora To Manas', made for WWF-India and the Assam Forest Department, provides an overview of the rhino translocations undertaken from Pobitora Wildlife Sanctuary to Manas National Park, Assam, India under the Indian Rhino Vision 2020 (IRV 2020). It follows the journey of the 10 rhinos that were translocated between April 2008 and January 2012 and the immense efforts that went into making the whole exercise successful.
The film was officially released by Mr. Rakibul Hussain, Minister of Forests and Environment, Assam at a special function in Guwahati in November 2012.